callsign lookup
---
DX INFORMATION 2016 TO 2017 from --->Sainte-Marie Island MADAGASCAR iota AF-090
F6ICX
will be again QRV from
06 Nov 2016 to 4 Feb 2017
from AF-090

as
5R8IC
Holidays style,
no on line log during activity.
Mainly CW or ---> ((( RTTY - BPSK - SSB )))
computer: PANASONIC CF-Y5 TOUGHBOOK
ant: HEXBEAM 20/17/15/12/10meters (home made)
diple LEVY2x20meters antenna tuner balanced (home made)
GP 40/30/20/17/12m 1/2 wave (home made) 12meters Top height
Status of

5R8IC

log:
67554 QSO's
LOCATOR: LH43WC
CQ ZONE: 39
ITU ZONE: 53
WAC: AFRICA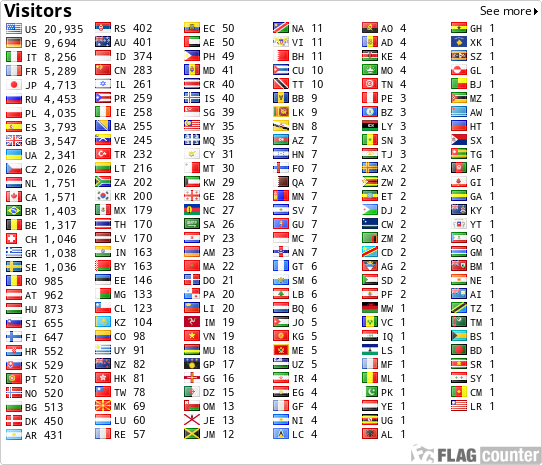 ---

DISCLAIMER:





The information shown here comes from www.qrz.com. If you are this callsign owner and want to update or remove this information, please do it directly at www.qrz.com.