callsign lookup
---
Name hr is
Chet
I use LoTW - QRZ and EQSL- QSL cards R gud too

Working conditions here in CT are:



Yaesu FT-950 - 100W
TH3 Thunder Bird on an AB-577 tower @ 35FT up/ 43foot vert DX Eng / 80-10 Fanned Dipole DXCC / 175 foot Long Wire w/9:1 UnUn by BalUn Designs
Ameritron AL-811h - Palstar HF-AUTO ATU (best add-on yet for the station!)
and an Old 1965 Henry 2K amp when needed abt 1200W (I don't push the old gal hihi)
On Digital PSK31 to JT65-HF - Signalink USB audio interface
Locator - FN31; County: Hartford State: Connecticut
Logging via: Ham Radio Deluxe, LoTW, Club Log, EQSL, QRZ
When QRV in Cabot VT see below:
Some added Awards ARRL Centennial Year 2014
Main Radio -Yaesu FT-102 ~ 120W out
HRD for spotting and Logging
Antenna is Buckmaster OCF 80-10, G5RV (sri Bob K1HSN it works) with an Ugly Balun Choke, and a Hustler 4BTV 4-Band HF Vertical Antenna.
FT-102 station feds into a Heathkit SB-220 Amp for most bands (minus WARC for the amp)
FT-857D for digital modes all bands all modes with a SignaLink USB sound card
IC-745 as a backup radio still puts out 150 watts, actually I have 3 plus a parts 745.
Original call - KA1ILH
Extra class CW at 20wpm thanks to Bob - K1HSN's teachings!
Please use LoTW
Upload your contacts to Logbook of the World - it is FAST and easy! In today's economy sending big money out is difficult.
Please do not tune up on the DX TX frequency!
DX usually splits and DX hunters are trying to work them on the DX TX!
If you must Tune up, do it off frequency please!
HISTORY:
Member of The Southington Amateur Radio Assoc for over 30 years and actively involved many amateur radio activities. Good in the call book for many years - pse qsl via direct or via the QSL bureau. For a number of years I listened to the Saltminner's Net on 7.284.1 and recently check in daily. A great group of people with Dave, KD8CSQ, as NCS. These guys are the salt of the earth, btw, checkins are always welcome! More fun for me is building and repairing electronic ham radio/test equipment.
Remember SouthingtonARA's Flea market is held each spring - located in the central part of Connecticut - you may find further information about that at http://www.chetbacon.com/sara.htm
I am a Retired Technology Education teacher, (Electronics, Physics, CADD and Networking) from Hall High School located in West Hartford CT. We were the first amateurs into space back in 2004, and leaders in Robotic Competitions here in CT & First place winners in the World Wide Trinity Robotic Fire Fighting contest. My students are the best of the best and most of them are like my own children and certainly are the greatest friends!
A new found ham radio OP Matt, KC1DLY, is the latest new ham I am helping to Elmer, he is just like family to the XYL and I. One thing for sure, I certainly am proud to call this 15 year old (2015) my friend and colleague.
He is a go get'r done fer sure - now a Extra class (in 6 months)- doing amazing things with limited space and working conditions. Headed for his DXCC as soon as he can! March of 2015 took his Tech and in December 2015 at ARRL HQ working W1AW as an Extra! That is what I am talking about! Oh Yeah!
Other activities include Repeaters, ARES, CERT, Preparedness as well as building amateur antennas, fishing, Granges in CT (PoH) - Reloading and Shooting.
USMC League in Southington - Web Sergeant at http://www.southingtonmemorialdetachment.com
Semper Fi
vry 73 Chet
Want a QSL Card? Bureau, or Direct will get you my personally designed card.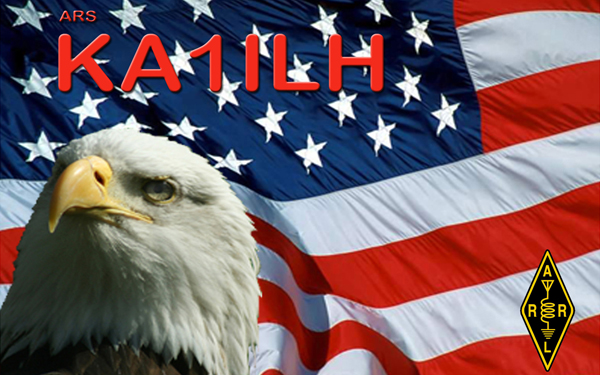 Ugly BalUn - not so ugly and not a BalUn - RF choke more like it. - About 250 feet of LMR-400 to the shack.- Ladder line feds the 160 feet of wire up about 45 feet in the middle, you can see a piece of rope helping to hold the ladder line from swaying. And yes I raise bees...
1963-1965 Henry 2K amp lovingly rebuilt in memory of Bix, a real amp! This amp was modified to work on 160m, it had 80, 75, 40, 20, 15, 10 meter selections on the band switch, 80 meters was modified to work on 160 meters as amateurs did not have privileges on 160 at the time the amp was made.
QRV in Aruba for IARU HQ contest

Our Aruba Friends Jean P43A and his XYL Chris
The P40HQ crew - Unfortunately P43JB is SK; Johan (Joop) Bok -SK at
approximately 17:00 GMT today, Thursday, January 19, 2012.- Joop was an inspiration to all of us!

---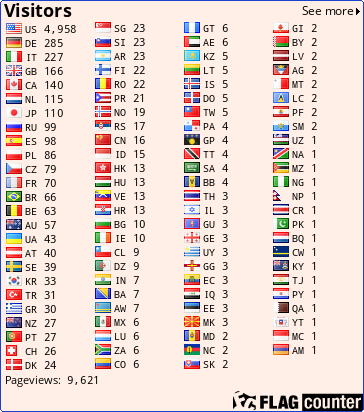 ---

DISCLAIMER:





The information shown here comes from www.qrz.com. If you are this callsign owner and want to update or remove this information, please do it directly at www.qrz.com.