callsign lookup
---
Now in Iceland for a 2 month stay.
Iceland is for the birds. It is about the birds, filled with birds and the birds don't seem to mind the humans. I made a climb of Drangey Island the other day and caught a few resident puffins.
A little explanation on the puffin picture. These birds were on Drangey Island which is West of Hosfos. I took a boat out to the island, and climbed to the top. It was a rather harrowing experience. You land on a tiny dock, then grab a rope and go hand over hand to the top. The island was home to an infamous Viking who lived on the island to avoid being captured and killed. His name was Grettis. He was a very bad dude. He lived on the top of the island and had a rope ladder that he would pull up so no one could get him. But, eventually, his luck ran out. Anyway, here is the island. The green part on the upper right is where Grettis had a house. The white specs on the face of the island are birds. Millions of birds nesting in the cliffs.
Here is me, holding on for dear life working my way up the rope to the top. This was near the bottom and the climbing got very steep. The final part was a 25 foot steel ladder, straight up, and then you were on the green flat grass of the top. Anyway, it was a thrilling climb and an even more thrilling descent. The path was small rock chips and it was like walking on ball bearings. You can see the puffins just below me seemingly undisturbed by a terrorized tourist.
Here is a shot behind me of a young German couple working their way up on the rope.
This was a bit further up the climb.
The green saddle like formation on the upper right was about half way up to the top of the island.
The adventure continues. Now in Northeastern Iceland in a small cabin on the Holkna River. Grid: IP26hc. Nearest town is Porshofn, which is about 30 minutes away. The cabin sits on the banks of the Holkna River, one of the best salmon rivers in Iceland. Here is a shot showing the antenna and the river in the background.
I am touching the antenna here. You can see how low it is. It goes from the end of the cabin down to a fence post. Maybe 2 meters at the end at most. More like a meter and a half (Try 4 feet). There are absolutely no trees here. None. Not even scrub brush. The cabin is on a farmers land. He raises sheep. He has 500 of them, so you have to be pretty careful of where you step.
Set up the KX3 and hooked it up to this 53' end fed wire with a 30' counterpoise that runs under the eave of the cabin. Made a few contacts but conditions plus my low antenna are not the best of situations, but I have had great QSOs with Germany, Finland, Sweden, Switzerland, Netherlands and Russia. Special thanks to Teun, PA5TT, who keeps finding me. The weather has been pure Icelandic. Rain, mist, wind at 8 c.
They call this the "land of the midnight sun." This is for a good reason. During this time of year, the sun never sets. It gets like dusk but never dark enough to see a star. Here is a picture I took the other night a bit after midnight.
Went over to Lake Myvatn...Iceland's largest lake. Beautiful spot but real"buggy." Worth the trip. I was able to climb an extinct volcano.
If you were a "volcanologist," you would be in heaven here. This is what the inside of the crater looked like.
Near Lake Myvatn, is a large geothermal area. Hot geysers coming right out of the ground. This is a major resource for Iceland. It is cheap and plentiful and many people heat their homes this way by tapping into it.
You can get really close to the actual geyser. The smell is a bit rough, suplhur. In the old days, they would harvest the sulphur for making gun powder.
They continually spew hot, steamy water vapor.
Also nearby, is Iceland's most powerful waterfall. Gooafoss Falls. It is complete with its personal rainbow.
Here is the view outside the front door of the farm. Now, this is pretty hard to beat?
Deplar Farm is the fishing lodge my son owns. It is really spectacular. It is tucked away up in the Fljota Valley on the Fljota River. This is salmon country. The lodge is nearing completion and has had a few visitors. Fishing, hiking and boating are the main activities in the summer and heli-skiing in the winter. The lodge was designed as an old Icelandic structure...black exterior, which in the old days was tar, and a sod roof.
It features an outdoor heated pool with a swim-up bar.
Here I am in the pool enjoying a pint of 3 Daggers Blonde, from our brewery in Wiltshire in the UK. My son owns the 3Daggers Pub in Edington, Wiltshire, UK.
The views from the lodge are spectacular. Lots of glass all around.
One thing you see a lot of here in Iceland is lupine. It is actually Alaskan Lupine which was introduced here in 1885 to combat soil erosion. Same idea that they had in the American South with kudzu. The lupine spread like wildfire and now is all over the place. The plant has been used for medicinal purposes. They make tea out of it which boosts the immune system. Lupine, unlike other plants that take nitrogen out of the soil, actually puts nitrogen back into the soil. The lavender color covers the mountainsides.
Here is a shot of me and my daughter. She came along on this trip, as she says, "to try and make me not do too many stupid things." I think most daughters are that way?
QSOs with TF/W4MQC in Iceland:
Here is the deal. I am not a DXer, not a contester, and this is not a DXpedition. I will be doing casual operating which the Europeans refer to as Holiday Style. This means that I will be on the air when I feel like it. Remember, this is my vacation, my time, my expense. Simply put, my bat and my ball, OK?
My operating framework:

I do not believe in the 599 TU type contact. It does not constitute a QSO for me. So, I wont be doing that. If you go that route, I probably wont respond and certainly those type of attempts would not make it into my logbook, so they wont exist except in your mind.
I dont do LOTW or eQsl or any of that sort of thing. I will be in a remote area with a paper log. No internet. If you contact me, and I feel like we had a real QSO, then I put you in the log. If you cut and run, no log entry and no confirmation. If you actually talk with me, there is a good chance I will send you a QSL card (remember those?) when I return to the States in August.
If you hear me in QSO, please wait patiently until I am finished with the station I am talking to. Then send my call, then your call. I do not acknowledge DX Zombies who mindlessly throw their call out repeatedly until answered. Remember, wait.my call then your calland see what happens. If the frequency gets gummed up with signals, I will simply go away and find a clearer spot.
I will probably be somewhere between 40 and 6 meters. More often than not, I will probably call you instead of calling CQ.
I look forward to chatting with you from near the Arctic Ocean on the Troll Peninsula.
Going to be staying in a farm house called Minni Grindill Farm near Haganes for most of June. I will then be moving to Deplar, where the salmon fishing lodge is and will be there until the end of July.
This is what the lodge at Deplar looks like during the winter months with some pretty spectacular Aurora.
Hope to catch you from Iceland as TF/W4MQC!
Here is the antenna that I have now used in Iceland, England, NH and FL. Easy to deploy and multiband. The short end, counterpoise, can be any non-resonant length and should be run away from or perpendicular to the radiator. More than one counterpoise is good, but they should be non-resonant lengths. Although I have never tried this, if your coax run to the balun is over 25', you can go without the counterpoise (like the EARCHI end fed or the PAR antennas). The counterpoise can also be dropped vertically. Balun Designs offers an excellent UNUN for use on this antenna. I highly recommend it and it costs around $50 and handles up to 300 watts. I have done this with good success in an L configuration. In Iceland and England, I used this wire with a 2 watt QRP rig and talked all over Europe. Give it a shot!!!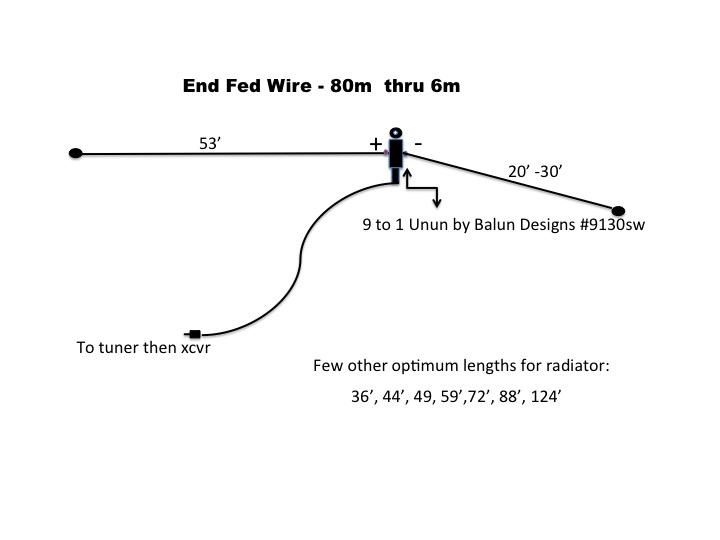 If anybody is interested in what I do for a living, check: www.elevenexperience.com
QSL cards for any Iceland contact should be sent to the FL address on QRZ.com.
For contacts in NH or CO, QSL to P.O. Box 133, Goshen, NH 03752...FL QSO's can get a card to me here at the Bokeelia address above.
Please note: Bokeelia is on Pine Island which is IOTA NA-069.
Pine Island is in Lee Country in Florida.
Goshen is in Sullivan County in NH.
The Cayo Costa (a.k.a. Lacosta) Island QTH and the East Part Island QTH are also IOTA NA-069, and are in Lee County.
Member of A-1 Operator Club.
A few numbers for those interested: 10-10: 8274, QRP ARCI: 3788, FISTS: 6198, NE QRP: 41, FPQRP: 1042, NA-QRP: 481, SKCC: 1234, CW Ops: 182, FOC: 1734.

Rev: W4MQC - Saturday, May 17, 2010
---

DISCLAIMER:





The information shown here comes from www.qrz.com. If you are this callsign owner and want to update or remove this information, please do it directly at www.qrz.com.