callsign lookup
---
Now back in Florida on Pine Island. No place like home and no bed like your own bed. Here is a shot of my home in Bokeelia, Florida on Pine Island.
Here is one of my favorite QRP set ups. It is a Mountain Topper 5 band rig that runs about 4 watts. LNR, the folks well known for QRP end feds, markets the Mountain Topper and it is a nifty little rig. It travels very well in a back pack due to the small size (just a tad bigger than adeck of playing cards). The old iPhone is running a app called "BS-Spectrum" by bismark. It lets me tune in received signals perfectly onto my frequency.
Here is the latest toy. Benny, K5KV, my CW pal in Star, TX, ended up with too many semi-automatic keys (a.k.a. bugs). He was kind enough to let me get one of his Telegraph Apparatus Company TAC-810 bugs. It really is a joy to use.
Here is the antenna that I have now used in Iceland, England, NH and FL. Easy to deploy and multiband. The short end, counterpoise, can be any non-resonant length and should be run away from or perpendicular to the radiator. More than one counterpoise is good, but they should be non-resonant lengths. Although I have never tried this, if your coax run to the balun is over 25', you can go without the counterpoise (like the EARCHI end fed or the PAR antennas). The counterpoise can also be dropped vertically. Balun Designs offers an excellent UNUN for use on this antenna. I highly recommend it and it costs around $50 and handles up to 300 watts. I have done this with good success in an L configuration. In Iceland and England, I used this wire with a 2 watt QRP rig and talked all over Europe. Give it a shot!!!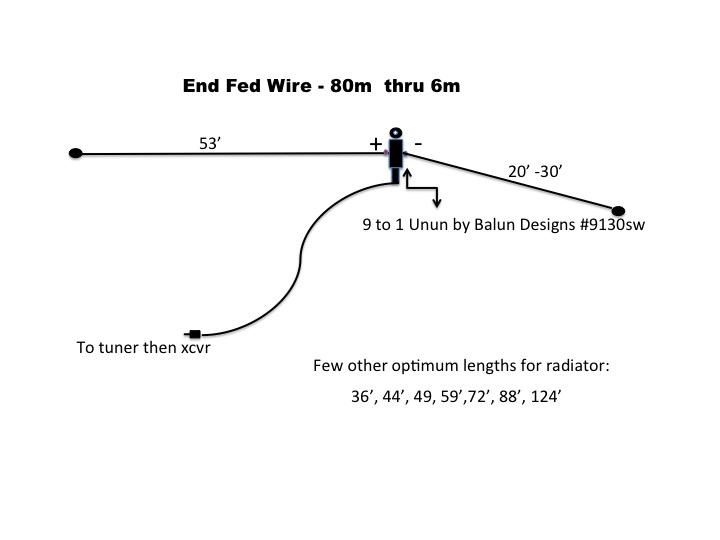 If anybody is interested in what I do for a living, check: www.elevenexperience.com
QSL cards for any contact should be sent to the FL address on QRZ.com.
Please note: Bokeelia is on Pine Island which is IOTA NA-069.
Pine Island is in Lee Country in Florida.
Goshen is in Sullivan County in NH.
The Cayo Costa (a.k.a. Lacosta) Island QTH and the East Part Island QTH are also IOTA NA-069, and are in Lee County.
Member of A-1 Operator Club.
A few numbers for those interested: 10-10: 8274, QRP ARCI: 3788, FISTS: 6198, NE QRP: 41, FPQRP: 1042, NA-QRP: 481, SKCC: 1234, CW Ops: 182, FOC: 1734.

Rev: W4MQC - Saturday, May 17, 2010
---

DISCLAIMER:





The information shown here comes from www.qrz.com. If you are this callsign owner and want to update or remove this information, please do it directly at www.qrz.com.