callsign lookup
---
QSOs with TF/W4MQC in Iceland:
Here is the deal. I am off to Iceland for 2 months (June and July) and taking a rig along. I am not a DXer, not a contester, and this is not a DXpedition. I will be doing casual operating which the Europeans refer to as Holiday Style. This means that I will be on the air when I feel like it. Remember, this is my vacation, my time, my expense. Simply put, my bat and my ball, OK?
My operating framework:

I do not believe in the 599 TU type contact. It does not constitute a QSO for me. So, I wont be doing that. If you go that route, I probably wont respond and certainly those type of attempts would not make it into my logbook, so they wont exist except in your mind.
I dont do LOTW or eQsl or any of that sort of thing. I will be in a remote area with a paper log. No internet. If you contact me, and I feel like we had a real QSO, then I put you in the log. If you cut and run, no log entry and no confirmation. If you actually talk with me, there is a good chance I will send you a QSL card (remember those?) when I return to the States in August.
If you hear me in QSO, please wait patiently until I am finished with the station I am talking to. Then send my call, then your call. I do not acknowledge DX Zombies who mindlessly throw their call out repeatedly until answered. Remember, wait.my call then your calland see what happens. If the frequency gets gummed up with signals, I will simply go away and find a clearer spot.
I will probably be somewhere between 40 and 6 meters. More often than not, I will probably call you instead of calling CQ.
I look forward to chatting with you from near the Arctic Ocean on the Troll Peninsula.
Going to be staying in a farm house called Minni Grindill Farm near Haganes for most of June. I will then be moving to Deplar, where the salmon fishing lodge is and will be there until the end of July.
This is what the lodge at Deplar looks like during the winter months with some pretty spectacular Aurora.
Hope to catch you from Iceland as TF/W4MQC!
Here is the antenna that I have now used in Iceland, England, NH and FL. Easy to deploy and multiband. The short end, counterpoise, can be any non-resonant length and should be run away from or perpendicular to the radiator. More than one counterpoise is good, but they should be non-resonant lengths. Although I have never tried this, if your coax run to the balun is over 25', you can go without the counterpoise (like the EARCHI end fed or the PAR antennas). The counterpoise can also be dropped vertically. Balun Designs offers an excellent UNUN for use on this antenna. I highly recommend it and it costs around $50 and handles up to 300 watts. I have done this with good success in an L configuration. In Iceland and England, I used this wire with a 2 watt QRP rig and talked all over Europe. Give it a shot!!!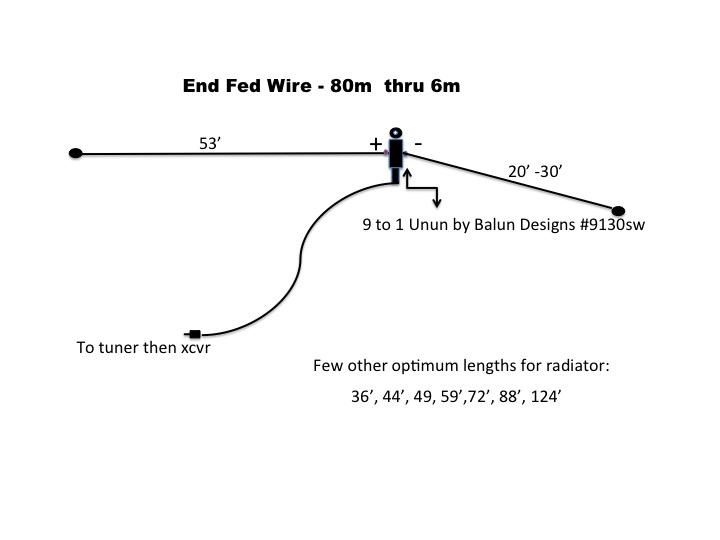 If anybody is interested in what I do for a living, check: www.elevenexperience.com
QSL cards for any Iceland contact should be sent to the FL address on QRZ.com.
For contacts in NH or CO, QSL to P.O. Box 133, Goshen, NH 03752...FL QSO's can get a card to me here at the Bokeelia address above.
Please note: Bokeelia is on Pine Island which is IOTA NA-069.
Pine Island is in Lee Country in Florida.
Goshen is in Sullivan County in NH.
The Cayo Costa (a.k.a. Lacosta) Island QTH and the East Part Island QTH are also IOTA NA-069, and are in Lee County.
Member of A-1 Operator Club.
A few numbers for those interested: 10-10: 8274, QRP ARCI: 3788, FISTS: 6198, NE QRP: 41, FPQRP: 1042, NA-QRP: 481, SKCC: 1234, CW Ops: 182, FOC: 1734.

Rev: W4MQC - Saturday, May 17, 2010
---

DISCLAIMER:





The information shown here comes from www.qrz.com. If you are this callsign owner and want to update or remove this information, please do it directly at www.qrz.com.