The DXWatch DXCC-In-A-Weekend Challenge
Saturday, November 11, 2017
Earning ARRL's DXCC Award remains the gold standard of DX accomplishment for any ham interested in long-haul communications. While you can earn DXCC on a variety of bands or modes, most new DX'ers aim for the Mixed award: confirming 100 countries using any combination of modes or bands.
The HF contest season began in October. There are a lot of competitive events on the calendar between October and March. For the fledgling DX'er who's looking for that first DXCC award, contests offer the maximum opportunity of working new countries for minimum effort. There's no chatting involved, the exchange of information is straightforward (usually a default signal report and a single piece of geographic data), and there's an insane amount of stations to work. So much, in fact, that even above-average contesters can work 100 different DXCC entities in a single, weekend-long contest. And they can do it with a simple station: 100 watts and a dipole, or vertical. Some have even worked DXCC in a weekend as a QRP entrant, with a simple antenna.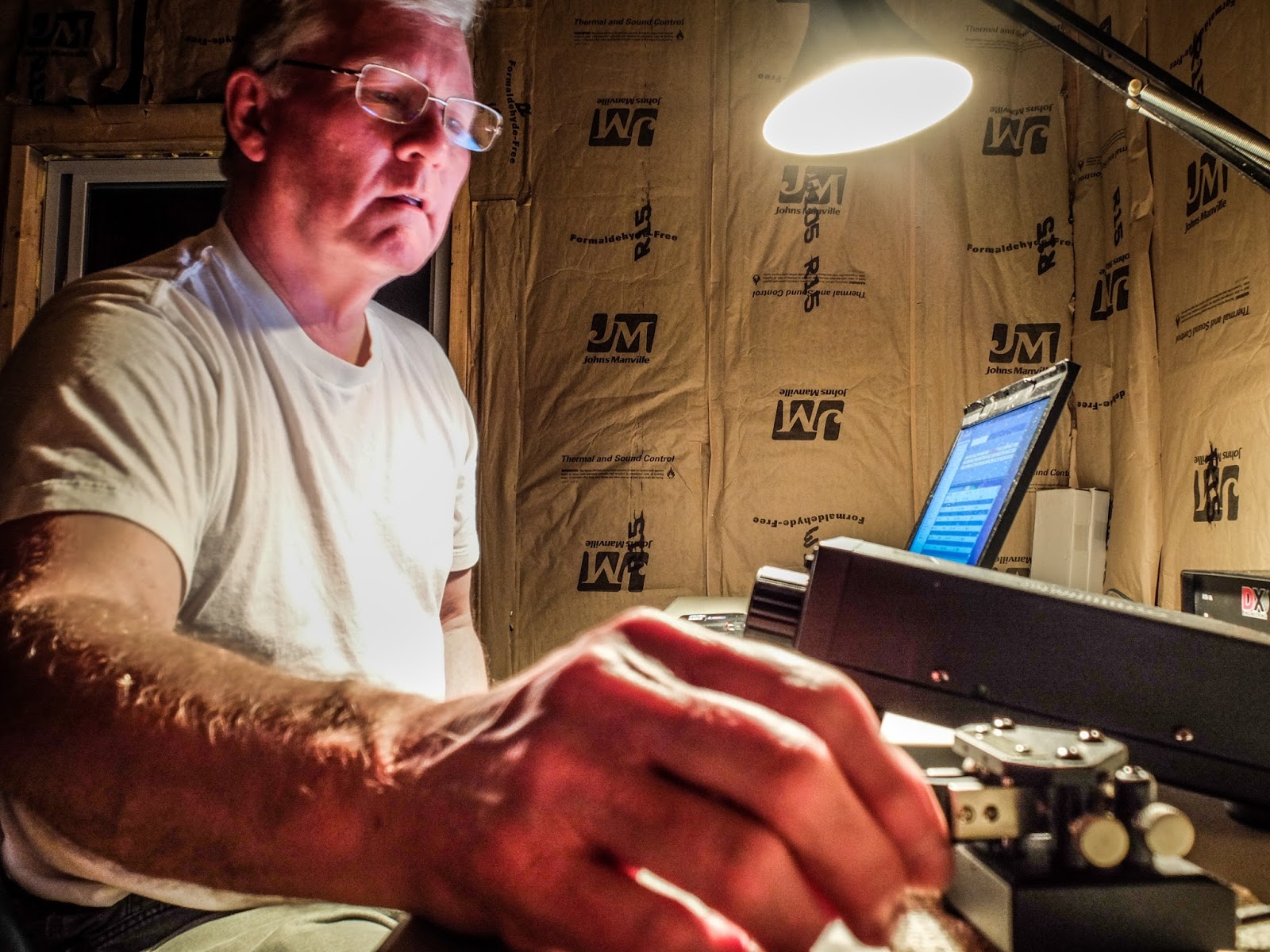 In two weeks, the CQ Worldwide DX CW Contest will hit the airwaves for 48 straight hours, the weekend of November 25-26. Here at DXWatch, we think that you can earn DXCC in a weekend, even with 100 watts and a dipole, even if you have marginal CW skills. In this blog, we'll give you some tips and tricks to get you DXCC in a weekend. While we are focusing on the CQ WW DX CW contest, these techniques generally apply to any DX contest in any mode.

The Numbers:
CQWW is the biggest DX contest on the planet. Over 8300 entries were received for CQWW CW in 2016. Many thousands more stations participated casually. This gives you a tremendous opportunity to work DX! Depending on where you are located, you're going to focus your efforts on working stations from three major areas: Europe, the Caribbean/South America, and Oceania. There are 149 DXCC entities between Europe and the Caribbean/Central/South America combined.

Europe: 67
Central American/Caribbean: 49
South America: 30

Not all of these countries are active: some are uninhabited islands, and some are military bases with little ham radio activity. However, the vast majority will have activity during the contest. Combine these numbers with common countries from Africa, the Middle East, Asia and Oceania, and working 100 countries in a weekend is absolutely possible, with effort.

We're not going to get into issues of contest strategy; there are plenty of sources of that kind of information online if you're interested. This blog's goal is simply to help you get 100 confirmed DXCC entities into your log and earn DXCC, period. Follow these steps and get ready to put a nice certificate on your shack wall.

Before the Contest: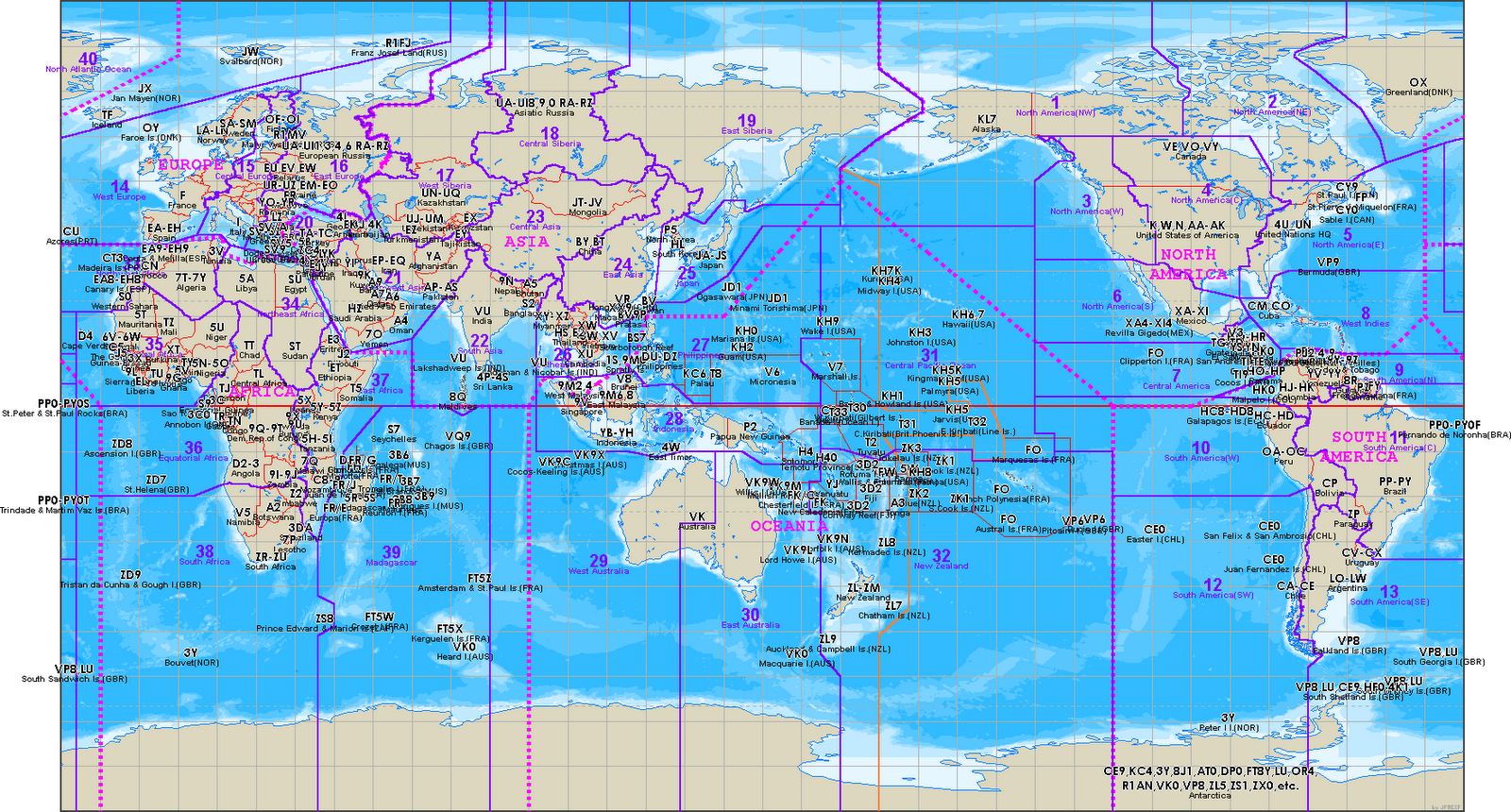 Train. Download a copy of RufzXP. It's a CW trainer that sends you a series of 50 real callsigns during a session. Set your starting speed, then begin to copy. If you get the callsign right, the speed goes up a bit for the next call; if you get it wrong, it slows down a bit. Each session takes less than ten minutes. Even one or two sessions a day, every day, before the contest weekend, will give you a noticeable improvement in your copying ability.
Educate. If you haven't done so, figure out how many countries you've already worked and confirmed. Keep a list of the DXCC countries handy, like this one. A very nice DXCC list is available from ARRL for $5.95. Determine your CQ Zone; US stations will be either zone 3, 4, or 5. Most Europeans will be in zone 14 or 15. Consult this map for your CQ Zone.

Commit. Working 100 DXCC entities in a weekend is possible, but not easy. It will require serious effort. Commit to spending time in the chair, in front of the radio, actively pursuing the goal. Make sure your chair is comfortable; you're not going to want to sit in an uncomfortable chair for any length of time.

Confirm. Get a Logbook of The World (LoTW) account, if you don't already have one. Most contesters today upload their logs to LoTW within hours after the contest is over. If you do the same, you can have confirmations for your QSOs within a day or two, for a fraction of the cost as sending paper QSLs via the mail, and waiting for the cards to come back. Those LoTW confirmations can be instantly applied to your DXCC application, too. LoTW is a no-brainer for pursuing awards. LoTW support from ARRL is here.

During the Contest:
Use DXWatch.com to see where needed countries are being spotted. DXWatch has the option to set up a filter, so only DX spots originating from your general area, such as your DXCC entity or your own CQ Zone, will appear on the screen. This will save you time and possible frustration by not showing DX spots you may not be able to hear.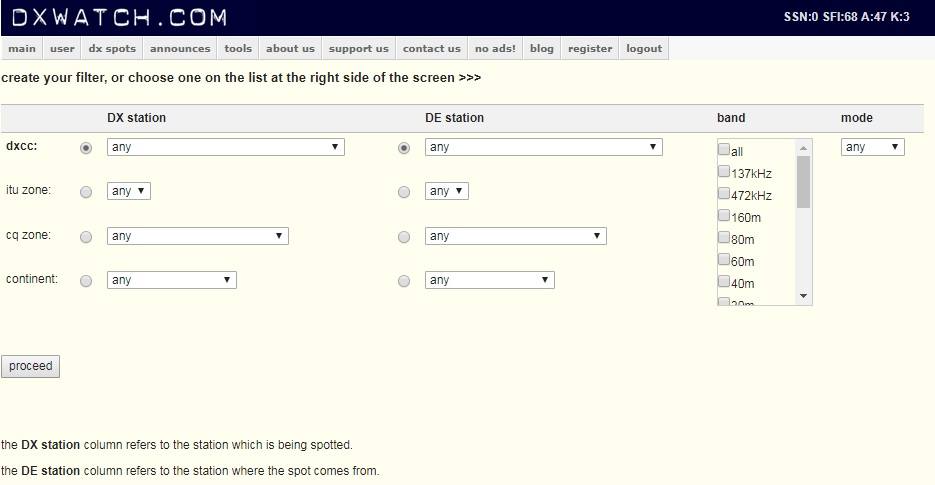 One you find a DX station you need, listen to their exchange before you send. If a station is calling CQ, simply call them after their CQ is over. If they are working a pileup and aren't calling CQ, listen for them to send "TU" (for "thank you"). Some stations may send "TU" and their call. Once you determine their operating pattern, call them. Most contest logging programs, like N1MM, will display the DX station's country and CQ zone on the screen once you type in a call.
In CQWW, the exchange between stations is a default signal report (599, abbreviated 5NN) and the station's CQ zone (a number between 1 and 40). Because competitors are trying to be efficient, do not re-send their call sign or yours during the QSO. Keep the exchange very short, with nothing extra added.
Here's a sample CQWW CW contest QSO:
DX: CQ TEST DL6ABC
You: W1XYZ
DX: W1XYZ 5NN 14
You: 5NN 4
DX: TU
(more stations call the DX)
Log all of your contacts. If you use a computer logging program, you should be set. If you log on paper, you will need to log the DX station's call, the date and time of the QSO, the band,and the mode. ALWAYS log the time in UTC; do not log in local time.
Some general tips:
Listen, listen, listen. Don't transmit until you're certain of the station's call and you are sure you will be able to copy their info to you. If you need to, listen to the station make other QSOs to get their info before you call them.
Remember the Golden Rule of CW: Don't send faster than you can copy. Good DX stations will slow down for you if you send at a slower speed.
Slower stations will generally hang out in the upper portion of the CW sub-band.
Focus on the really loud stations. Those are likely the "Big Guns" and will likely have great stations and antennas. If too many people are calling them and you don't get a QSO right away, move on to another station after a few tries. This is a long contest and many other opportunities will present themselves.
Sunday tends to be a slower day than Saturday. Most of the serious competitors will have worked each other on Saturday, which allows smaller stations a better chance to be heard on Sunday.
Try 40 and 80 meters, even if your antenna isn't the best. If you live in the US, a great time to work Caribbean multipliers on 80 meters is 2-3 hours before your sunrise on Sunday morning. There will be a lot of serious efforts from the Caribbean that will have run out of stations to work at that time. It can be a golden opportunity. Europeans can use this time slot to work all the close-in countries they may not be able to work on other bands.
Think Loud, Be Loud. Success is about attitude. 100 watts and a dipole at 30 feet is not a bad station. Besides, CW is far more efficient a mode than SSB. 100 watts on CW will give you a lot more bang for your buck than SSB.

Whether you're trying for your first DXCC, want to earn a mode-specific DXCC, or simply want to take on the challenge of working 100 countries in a weekend, these tips will increase your chances of success. Use them, and stay in front of the radio, and you will see noticeable results.
Let us know how you do! Post your story in the DXWatch Facebook group. Good luck, and Good DX!